Wedding photography, the one aspect of photography where normally prudent people fork out huge sums of money to someone they have only just met, to record their big day. On paper it seems like easy work, people dressed in their finest and all out to enjoy themselves, but on the other hand this is someone's big day, it may have been years in the planning, would you really want all that responsibility.

Last year I decided I did, I took the plunge and started to photograph weddings and 2 weeks ago tackled my biggest challenge yet, along with all the normal pressure this wedding had an added factor.

The story starts over 20 years ago, I was 20 and had just been dumped by my girl friend and been replaced in her affections by my best friend of 15 years. Added to this the new couple had been welcomed with open arms by all my friends, leaving me broken hearted and with no one to turn to.

After a number of lonely drunken nights at home I was rescued by my younger brother and adopted by his close group of mates. Now these lads were the best group of lads you could ever hope to meet, they were no angels, in fact you could say that they liked the odd drink, and they showed no mercy when it came to "taking the piss" (English for having a laugh at a close friend), but they welcomed me into their group and set me on the road to recovery. One of the group even lead to me meeting my wife, as he proved quite an attraction to some of her friends, entailing them trying to be in the same pub as he was, when ever they saw him out.

Time moves on and I grew away from the rest of them, I was only a visitor in their world after all, although it's a small town and our paths regularly cross, so even though I'm not out drinking with them, i still keep up to date with what is going on and feel very close to all of them.

In such a group it would be hard to pick one that stood out (for the right reasons), I'm a bit compromised as I think my brother is one of the best lads you could meet, but imagine my shock when out of the blue, one of the most respected lads of the group rings up and asks if I would photograph his wedding. Now I was honoured and very keen to do it, but the pressure of having to work in front of all these lads scared the life out of me. Making a mess in front of strangers is bad enough, but in front of this group, it just did not bear thinking about.

I did it; what's more I did it well, far from being a negative, knowing so many of the wedding guests made the whole job easier (it helped that they were on their best behaviour and had wives and girlfriends to keep them under control). The photos are on my web site for a short time.

So may i introduce the Bride and Groom, Mr & Mrs Jones, may every day be as happy as their first one.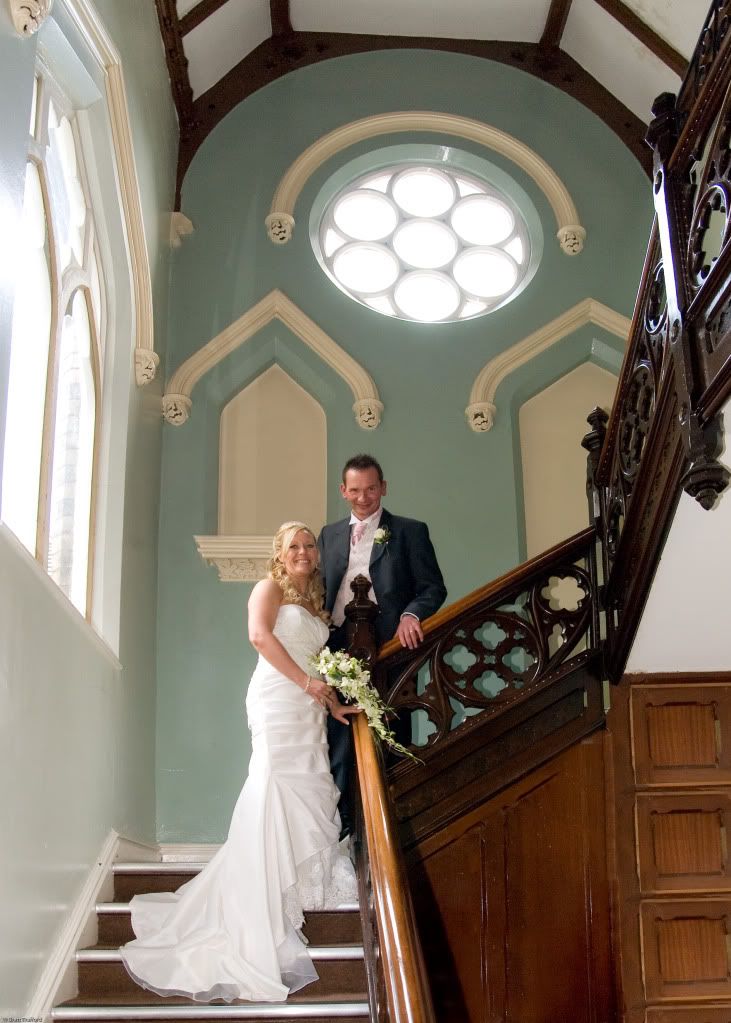 ----------------
Now playing: Billy Idol - White Wedding
via FoxyTunes