Just come back from the Osteopath and have been told to cut back on my computer useage!!!!!!!!! So this is a short post and a warning that there will be a few short ones to come.

First the blog of the week, this is the first one to be recommended to me by Siobhan and is one I stumbled across awhile ago but forgot to book mark. It's called It's lovely! I'll take it! And is a collection of poorly chosen photos from estate agents property information, a real eye opener into other peoples lives. More recommendations please as my surfing time has to be drastically reduced by doctors orders.

Photo from last week showing 2 walkers heading into the gloom, the whole day was a series of thick clouds and then bright sunshine.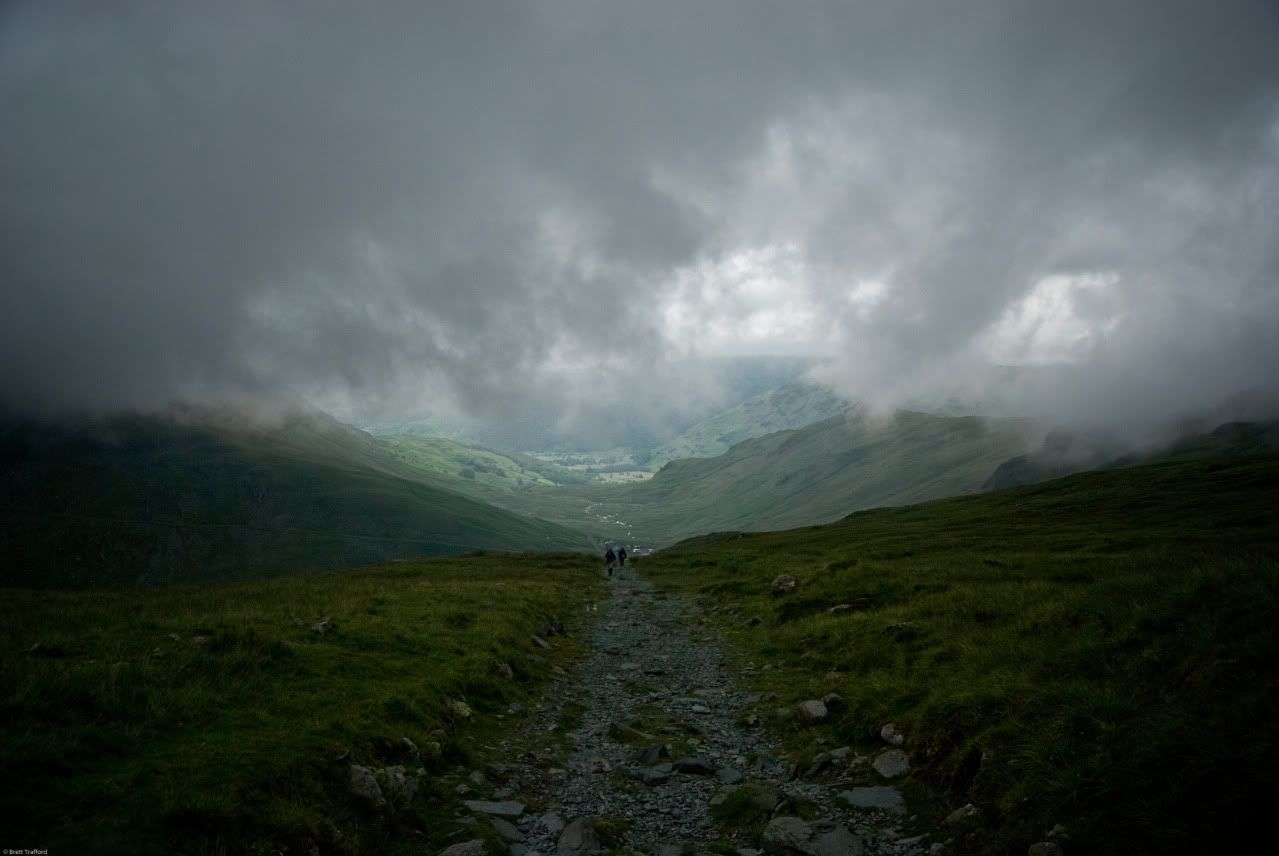 ----------------
Now playing: ABBA - S.O.S
via FoxyTunes