Years ago I trained to do a parachute jump and for weeks afterward went down to the airfield to try and get the jump done, only to find that the weather was too bad to jump. This gave me an exaggerated heightening of the senses where wind was concerned, as high wind speed was the reason we could not jump. When I took up photography the same thing happened as regards light, I started to notice light levels and the way light fell onto everything, it changed the way I look at the world. Now it's happened again with my discovery of HDR pictures.

It started last Friday when I was choosing the blog of the week for this week, I had a site book marked and spent some time checking out the wonderful HDR pictures on there, come Monday I again found myself looking at those great images and thinking that I should give it ago, so I did. My first attempt went on to the Leek blog on Thursday and now it's the time for this blog to get the HDR treatment.

This image has already appeared on the blog as a standard photo and was suggested by Caz as a good candidate for the treatment, she was right as always, it is the church on Rutland water, now a visitor centre/museum.

Since I started to do this to my pictures I have started to look at everything in a new way, even the dullest drabbest scene now has promise.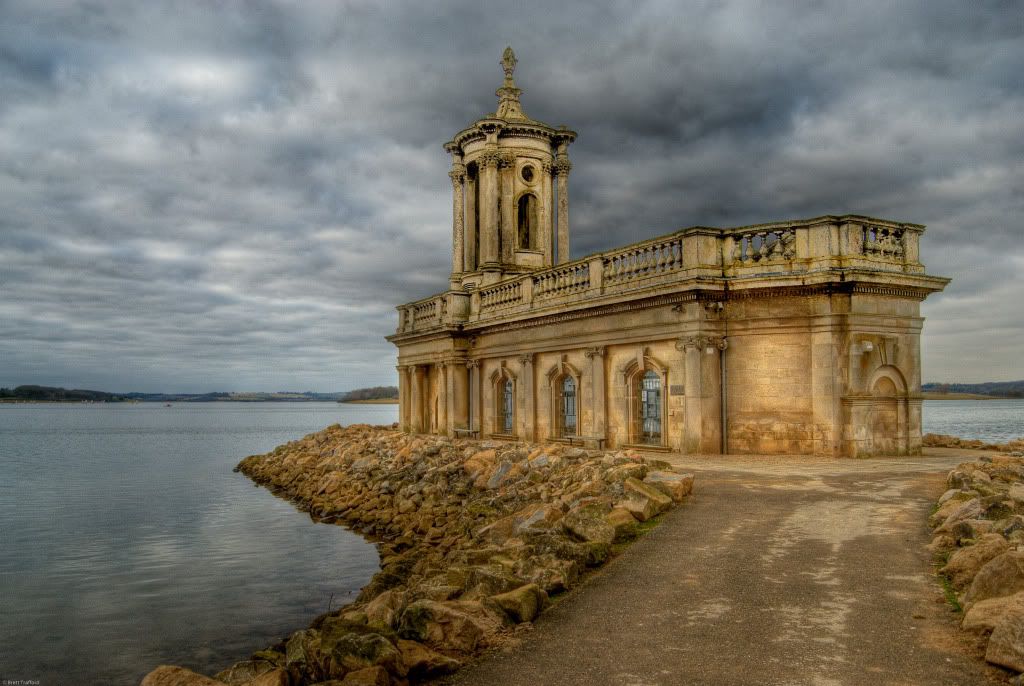 ----------------
Now playing: Simon & Garfunkel - Bridge Over Troubled Water
via FoxyTunes