Monday again and this is one of those really bad Mondays, the first one after a week on holiday, yes I've been away again and of course it was back to the Lake district.
The first thing I need to do is apologise about the last photo, I got the place wrong and it was only as I was looking for a shot from the pictures taken last week that I spotted my error, the picture was taken on the shore of Derwent water just outside of Keswick and is not of Wast water at all, sorry.
Today's picture is of the same view taken the Saturday before last, the first day of the holiday and shows Castle crag right in the centre of the shot. We nearly always start our holiday with a visit down to the lake, after hours spent on the motorway it's the best way to wind down, but the really good news was the stormy scene was to be the worst weather we would see all week. For the rest of the week the weather was as good as you could expect in the mountains in March, we never got rained on, nearly got sunburned and spent days walking in beautiful spring sunshine. The whole week must rate as one of our best ever, we managed more walking than we expected and now only have 3 more fells to climb before we have completed all the 214 Wainwrights. Now comes the hard part as I have to deal with 1000+ photos and catch up on a weeks worth of blogs.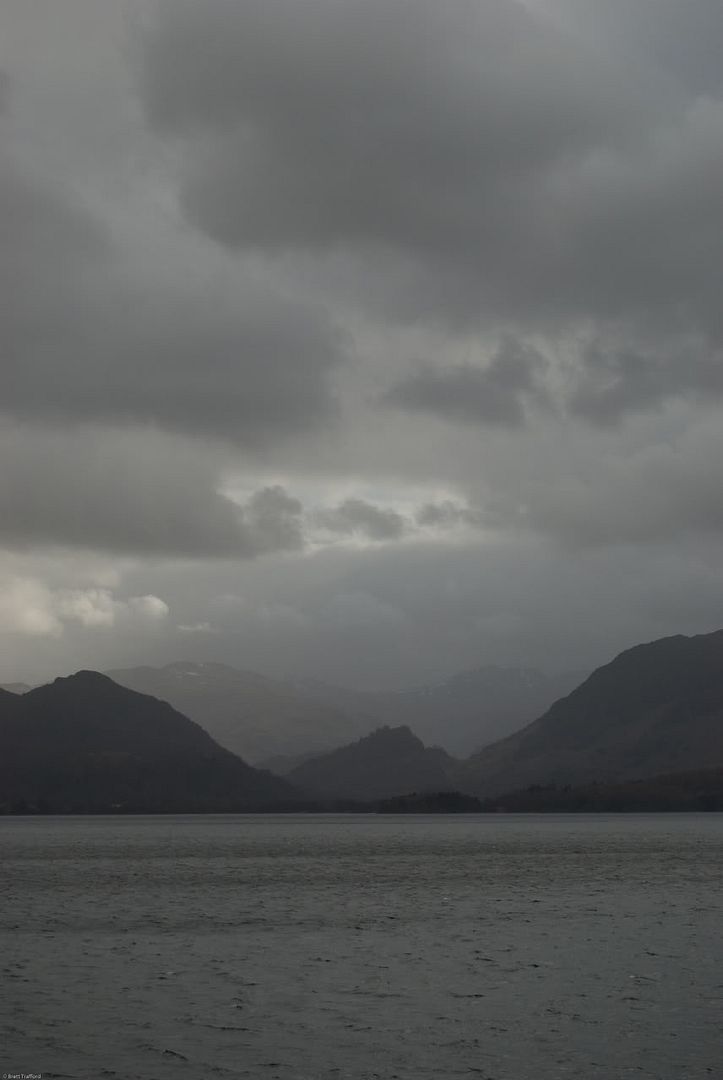 ----------------
Now playing: The English Beat - Save it for Later
via FoxyTunes