I'm not a big fan of the Israeli government, due to their occupation of the Palestinian homelands, as readers of this blog will know and having studied the history of English involvement in Ireland, not a subject covered in schools here at all; I have sympathies with some of the aims of the republican movement, for exactly the same reasons. But over the last 12 years I have seen a stunning change in the situation in Northern Ireland, mostly down to the fact that the major warring parties on both sides have had the courage to step back from the gun and start to work together for the better of the people, Israel /Palestinians take note. So to wake up to the news that 2 British soldiers have been murdered just days before leaving for the front line in Afghanistan came as a dreadful shock. These murders have given the people of Northern Ireland a great chance, they can either; treat the gunmen as freedom fighters and protect their identities (a decision that could turn the clock back 30 years) or they can treat the attack as they would any murder and actively help to track down the killers (sending the strongest message possible to all would be gunmen that their time has ended). While no one can change history and English history is bloodier than most, we can chose not to repeat it, to see ex terrorist turned government ministers condemn the attacks shows just how far we have come down the road to peace.

On a lighter note I'm still addicted to Dancing on ice, and am totally appalled that Coleen Nolan was again saved by the public vote. I known that the format is there purely to get ratings and sell adverts, the content goes down each week as skaters are voted off and the viewing figures go up, so they fill the space with adverts, but we should now be left with the best skaters not a woman who has lots of fans. It would not surprise me that her wrist injury did not turn out to be worst than first thought and she has to retire due to "ill health" thus putting the competition back on track but without causing any up roar.

The picture today comes from Ireland; it was taken at the side of a lough with Ireland largest mountain in the back ground. We spent 2 weeks over there and I loved the whole experience it is such a beautiful country and the people are just as friendly as you would imagine.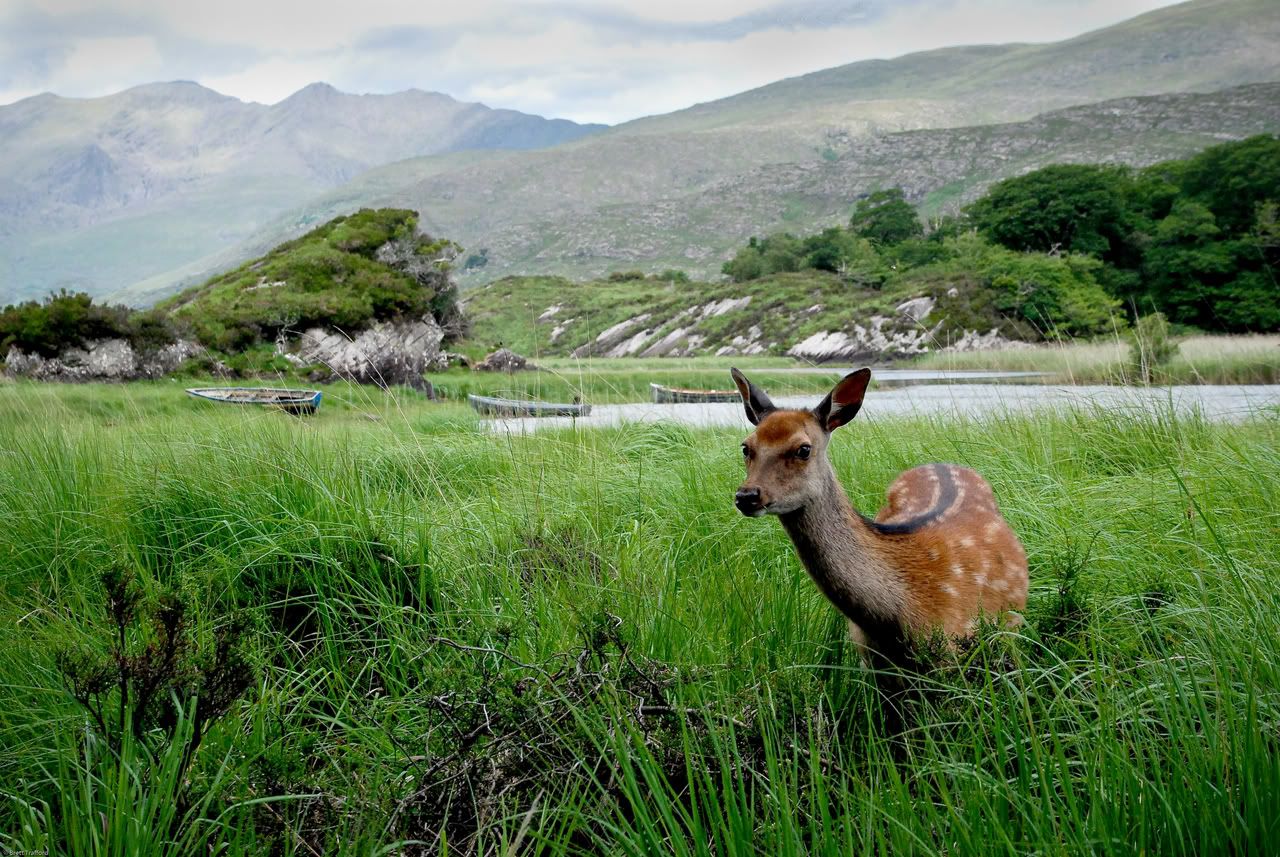 ----------------
Now playing: The Rolling Stones - Paint It, Black (Live)
via FoxyTunes