Another short post due to my bad back, It was to be a rant about an on line family tree service who offered me a free trial and the charged me £35. But after 2 days of strongly worded emails I have got my money back, so I will leave their reputation unblemished, for now.

I did manage to pop around some blogs yesterday, I miss reading them daily but it is great catching up all in one go.

The shot today has not been tampered with, other than for exposure. It shows a match head at the moment of lighting, you can see the flame advancing over the head, leaving a black charred waste in its path.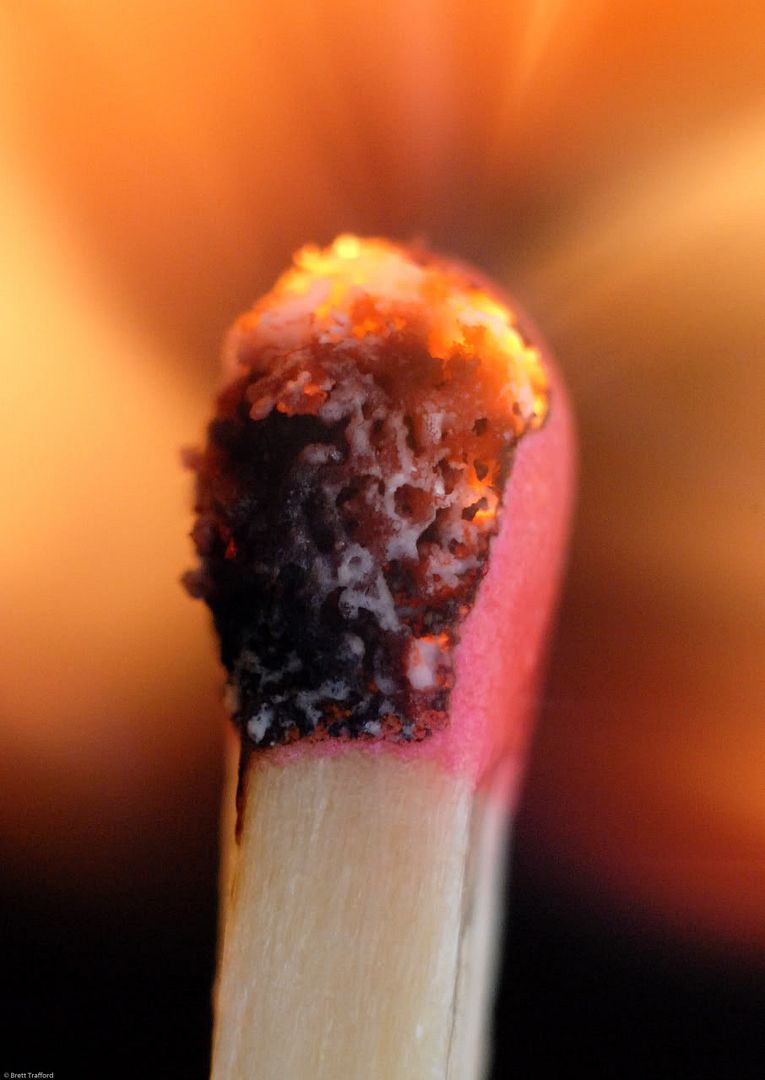 ----------------
Now playing: The Go-Go's - Our Lips Are Sealed
via FoxyTunes