Challenges, we face these every day, rude people, crap drivers (women in 4x4 in supermarket car parks) or just trying to write a post while listening to you tube (KT Tunsall doing Teenage kicks!) but some challenges are ones we put ourselves through and may plan them for years before having to face them.

For me the greatest challenges so far have been unplanned whims, building a VW beetle from scratch (no prior experience!) hitch hiking the length of the country and doing a daily blog for a year.

Other challenges are ahead in my future like walking the Pennine way, a long way in the future as well as in distance; this picture is of the Pennine way or at least a small part as it heads over Pen-y-Ghent in Yorkshire.

Closer in time is the challenge to change the direction of my life as now I'm well on the road to full fitness I feel I have less time to waste and want to make a bigger impact on the world and have more control over my life, just the simple stuff then!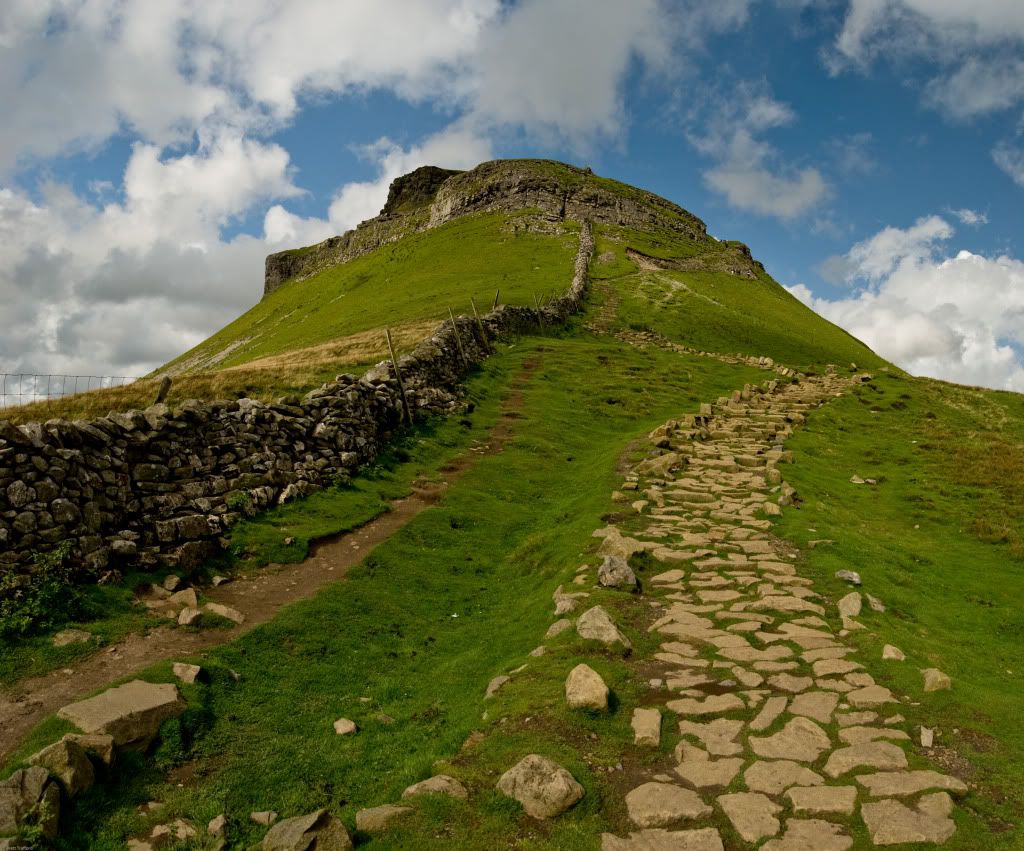 ----------------
Now playing: KT Tunstall - Suddenly I See
via FoxyTunes