Today was just going to be a follow on to the holiday stories, but an email waiting for me when I logged on has changed that. One of my favourite blogs has gone "invitation only" and that has re awakened an internal debate over the nature of blogging.

I started blogging as a challenge and as a way of getting my photos to a larger audience, I ended up being able to spell audience right first try (really not bad for me as I'm Dyslexic and before starting this hardly strung 3 words together) and finding myself interacting with people all over the world (my first thought when hearing of an earthquake or Tsunami is "I hope no one I know is hurt"). Unintended benefits of doing the blog are that people I know now read it, which is great, but it does have the drawback that some things which I could talk about, if it was an anonymous blog, have to stay secret for fear that they could damage friendships, family harmony or job prospects.

A number of blogs that I have read over the years have gone private, they all started out anonymously and then people recognised them or people they had told, told others that were not so welcome and they had to make the tuff decision to go invitation only or curb what they write. I had no option when I started this as it hard to sell photos when no one knows who you are, but this does mean that I edit what I say and try to keep a balanced tone.

What is interesting is that the blogs I love (see blog of the week) when they are written blogs, rather than just photo blogs, are all quite out spoken and at time controversial, while still being inoffensive (mostly, you known who you are). But they are all anonymous and use that freedom well. I'm sure that one day I'll write this with one too many glasses of wine inside me and let slip more than I mean too, but even knowing that I don't think I could ever stop.

The blog that started this post was also the next blog on my list for blog of the week, I had only held off doing it earlier as I had picked so many of my long standing blogging friends and thought it was looking a bit unbalanced.

The picture today is of the Cuillin hill on Skye, this was the view we had driving towards them on our way to walk amongst them, but not to climb them this time.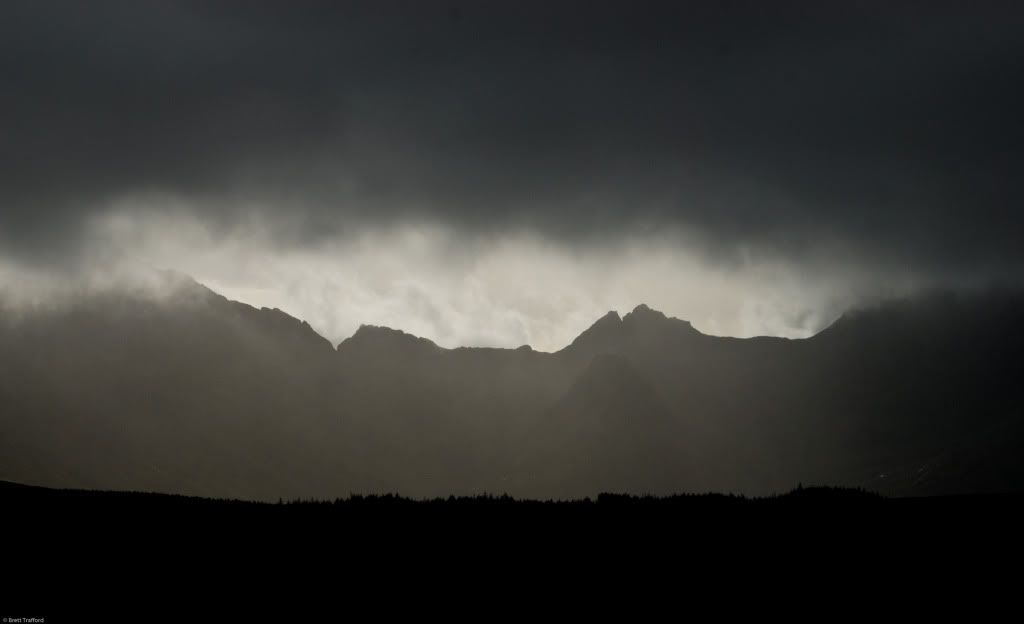 ----------------
Now playing: Pet Shop Boys - Suburbia
via FoxyTunes