One of the things putting us off a trip to Scotland was the distance involved just to get any where; it takes us 3 hours just to reach the boarder and another hour to get past Glasgow and into the wilder countryside. When you think that our normal drive to the Lake District takes only 3 hours to get right to the centre, we both faced the longer run with some trepidation, who wants to spend so long in a car when you pass such great walking only a couple of hours into the journey?

The answer was to brake up the drive with a stop for a walk on route and for the run up we chose Moffat or a hill just out side of there. When the walk was done we headed back to the town for a meal before carrying on to our over night stop, that's when I fell in love with Moffat. It is just a lovely little town, peopled with great folk and just enough shops to make it interesting without over whelming you, we eat in a lovely hotel where the staff were perfect and the meal was eaten, to the accompaniment of a harpist, in a faded but plush dinning room and us straight of the hill in our walking gear. So if you find yourself in Moffat I can recommend the Buccleuch hotel on Bank Square.

The next day found us heading up country to Glen Coe, the sun was out and the sky was blue as we ran up the side of Loch Lomond just enjoying all the new sights that appeared as the miles rolled by. The final run into Glen Coe was fantastic as you start at the top of the Glen and run down to the Loch, slowly being enveloped by the mountains which tower all around. The B&B was right by the loch and had one of the best views we have ever seen from our room's window. The picture was taken down by Loch Leven the next morning, just before breakfast and only a few feet from the B&B.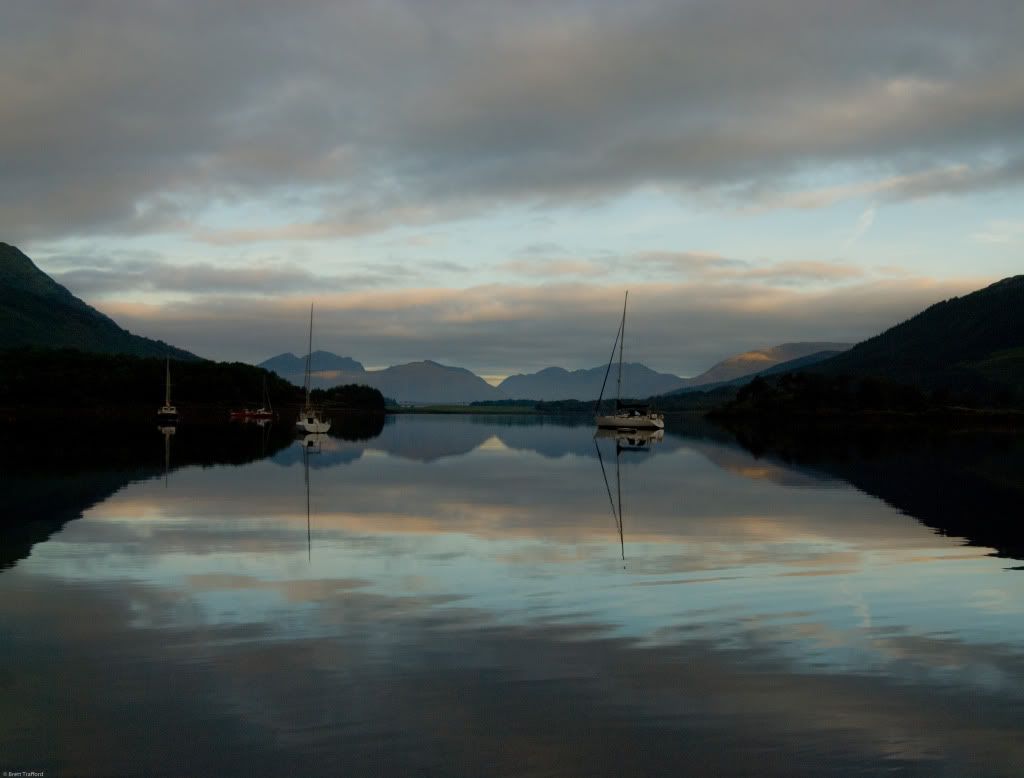 Sad news Chas n Dave have called it a day so no more Rock-ney
----------------
Now playing: Chas 'n' Dave - Poor Old Mr. Woogie
via FoxyTunes