Mixed fortunes so far this week, cracking weather but the back is still playing up and stopping me from enjoying it too much.

Yesterday saw us celebrating our 13th wedding anniversary; I can not believe that it has been that long; the time has just flown by. To celebrate we walked along the canal, at the back of the house, to the Holly bush at Denford. What a great spot to spend a warm summer evening, we had a meal first and then sat by the canal to finish our drinks, before walking back home. On the way we were very luck in seeing a young Badger just on the other side of the canal, he was making so much noise that he must not have heard us coming.

I have just read an article about earning money from Blogging. This article stated that you could earn $100,000's with out any real effort!!!! Has anyone ever met anyone how has managed to do this? Looking around the web there seems to be loads of get rich quick schemes, I'm tempted to try and have a go, so any tips or hint will be gratefully received.

The picture for today is a view of Keswick in the English lake district, taken from Walla crag.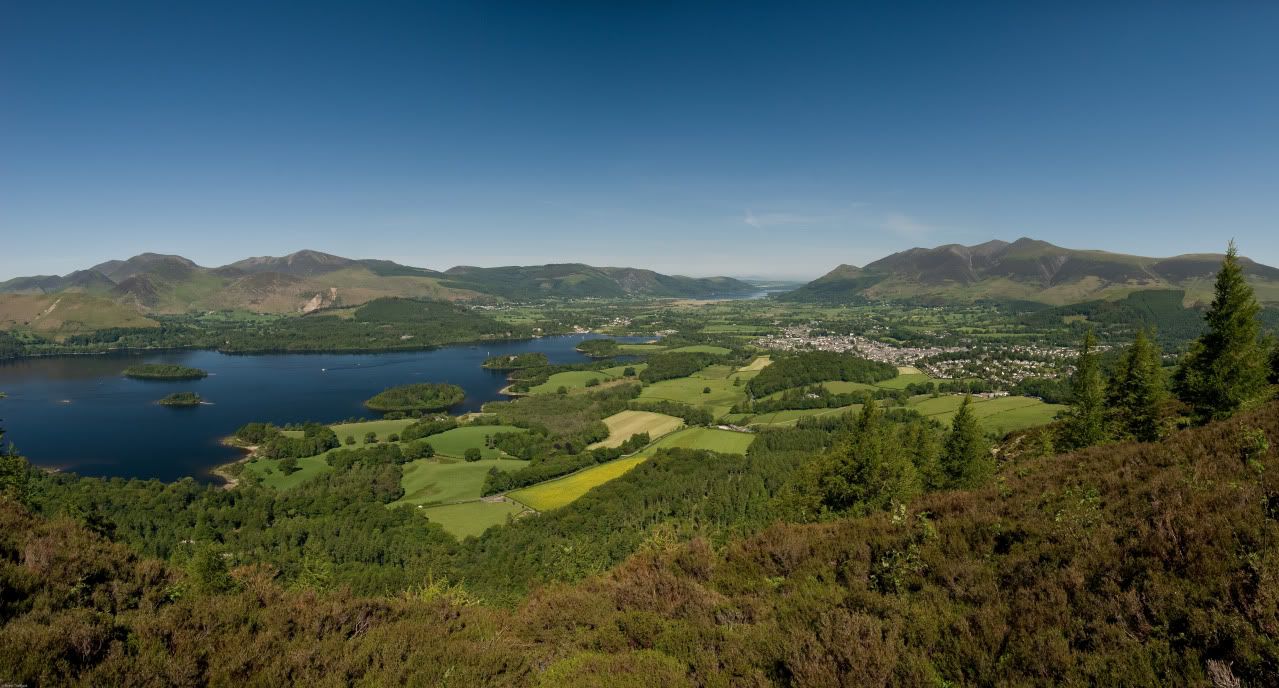 ----------------
Now playing: Jem - Save Me
via FoxyTunes