Right, I said yesterday that I would pass on the Smile stone award and this is it.
First let me explain why I'm choosing these three. They are all very different blog, although two are from Paris, each show a simple picture of life well away from mine here, even if the lives they show are far from simple. All have brightened my over the passed months and the comments they leave have lifted me up when I've been feeling down. So I'm awarding the Smile stone to Daisy, travelling, but not in love, and Marjolein.
Last Thursday I mentioned that I had 2 projects that needed doing, both are now done, both are some of the best work I have ever finished, by that I mean that I often don't finish something totally, but both these two needed to be as perfect as I have ever achieved.
The photo project is still under wraps, and will soon be wrapped.
The work one was emailed with 15 mins to spare, after I had to add 85 names of the people who work in the department to it. Once it was sent I found out that if we make the next stage it involves a 45mins presentation to the board, more pressure then.
Photo today shows that you have to look every where for shots, in a snowy landscape, this was right at my feet.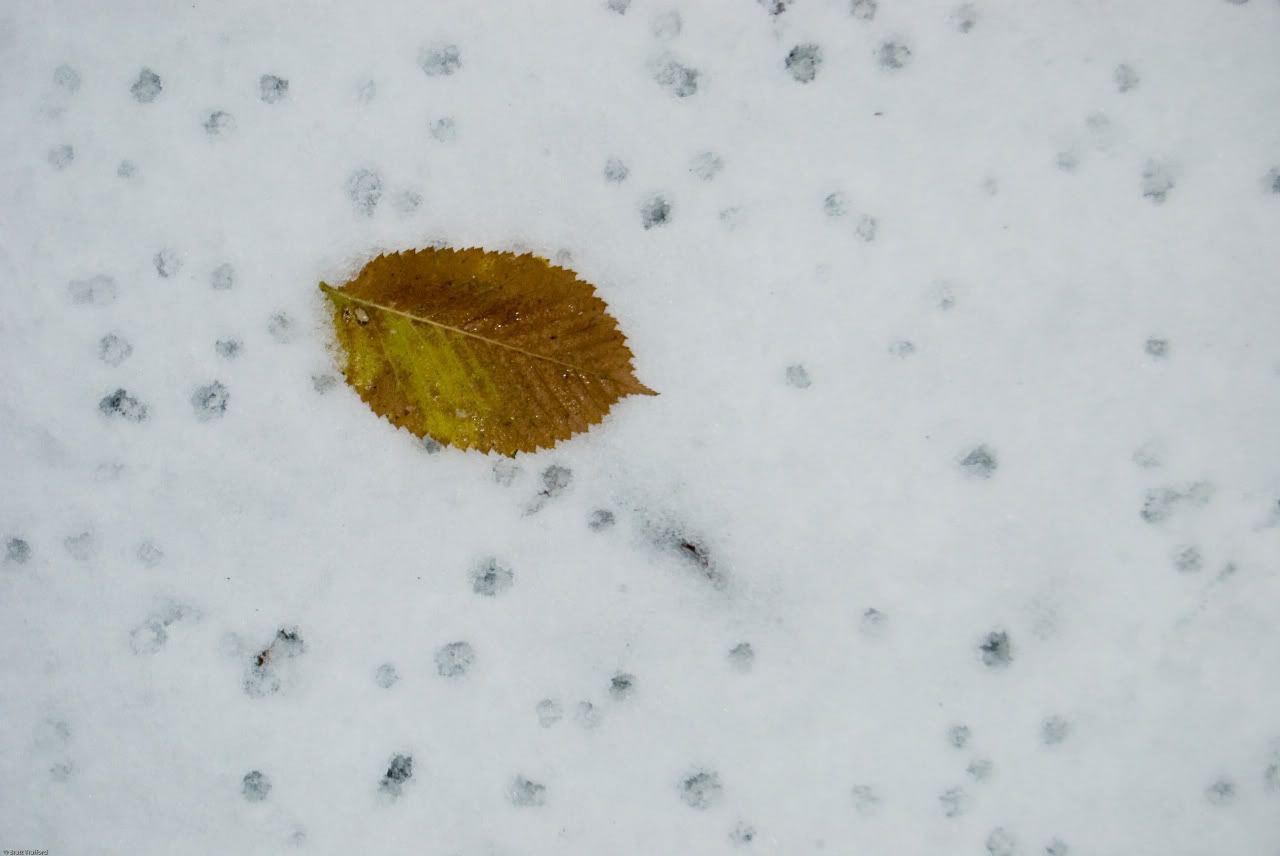 ----------------
Now playing: Duffy - Syrup & Honey
via FoxyTunes