In the last 2 days 3 different people have said that they are interested in learning more about photography, with the advent of cheaper and higher quality digital SLR's it looks like photography has gained a new following. So if I was starting again from scratch how would I do it?
Buy the best camera you can afford, make sure it can be used in manual mode, where you do all the hard work. Buy Nikon or Canon, these are the biggest makes and there are lots of second hand lenses out there, this will keep the cost of expansion of your kit down. I use Nikon as a lot of the old manual lenses work on the new bodies, it keeps my costs down.
Do a course, a collage class or night school, with real people. This is instead of an internet course, because working with other people you will learn from their mistakes as well as your own and your teacher will give you lots of feed back. You only need a short course to learn the very basics of camera handling as most of photography is down to personal taste.
Read some photo mags, lots of information about kit, photographers and technique.
Take photos, take lots and lots and lots of photos, if its digital it's not costing you anything but time and it's the best way to learn. Copy photos you like, its not cheating as you will never copy them exactly but by trying you will stretch your abilities. Set your self challenges, next week all the pictures on the blog come from off my patio, you try to take 5 different shots in the space of ¼ of a tennis court.
Do it for your self, take photos you like, sod the rest, if others like some of them, fine, if not, so what.
Today's picture is one of those; I think that the slightly toned, high contrast black and white lifts this picture. It's of the village of Hollinsclough near Chrome hill.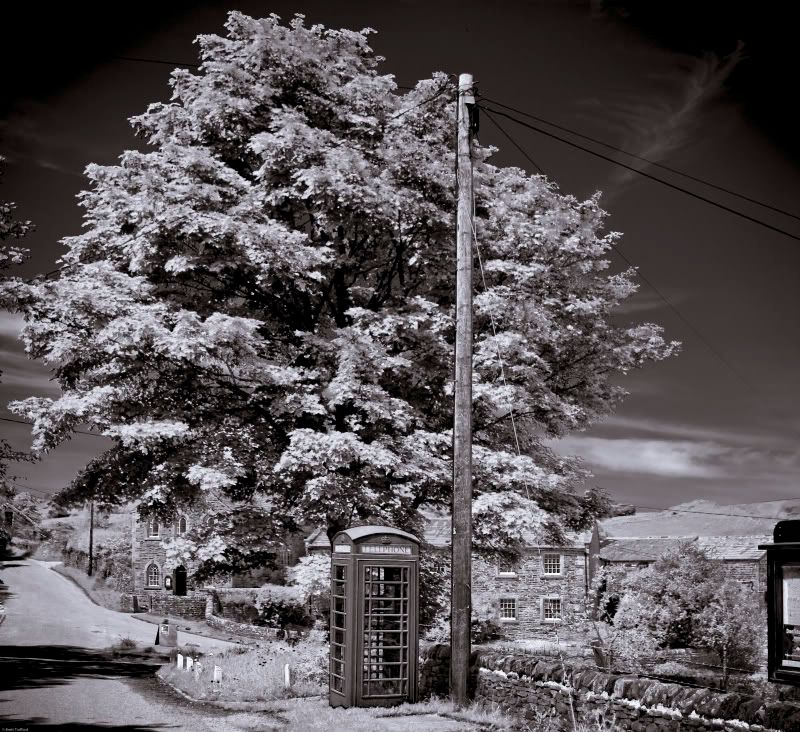 ----------------
Now playing:
THE AUTOMATIC - Raoul
via FoxyTunes