What a Sunday, spent the whole day with my wife, watched a Brit win the British GP, and stayed out of the rain for most of the day. Didn't Lewis Hamilton do great, he seemed to be racing on a different track to the rest of the field, but it was so stressful just waiting for him to make that slight error that would have ended his day, something that Schumacher never gave you the feeling of doing.
Another part of the weekend was spent sorting out the greenhouse and some of the garden; I've been growing veg in the green house for around 5 years and find it a great way to get away from it all, coupled with the free food, well free-ish food. Carolyn's family that had their own vegetable garden and Carolyn finds my amazement that thing can be grown from seeds and then be eaten quite amusing, but I have never grown anything before and find it so satisfying to eat stuff that I've planted. This years new toy is a water butt and I cannot believe how much free water we can get, inspired by this I've set up a way of collecting water off the greenhouse roof and have had 6 gallons off it in the last day and that's just off ½ the roof!
The picture today is another one from Bled, this is fitting as it was taken in the rain and shows you don't always need blue sky for great holiday shots.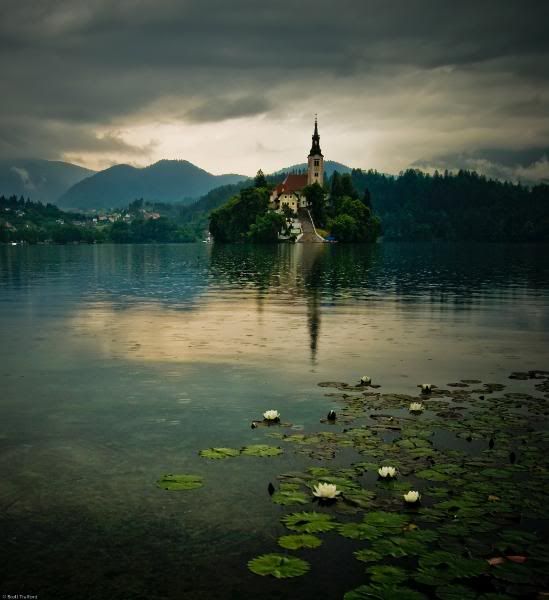 ----------------
Now playing:
Redhot Chilipeppers - Can't Stop
via FoxyTunes