A brief mention of corsets and people flood to the site, what does that say about the internet? On the model front, talks are progressing, the major drawback for me is that as a photographer I'm not very creative, I can see a good shot out of a scene in front of me, but I have great difficulty in manufacturing a photo in my head and then creating it. So beautiful model, fantastic clothes, but until I get it all together and start shooting I'm not sure how it will turn out.
Now a small rant, women who drive 4x4's and people carries, I known that may include some of you and obviously this is not aimed at you, I'm sure you know just how wide you are (the vehicle that is) and that you can reverse in a strait line or round a corner (which ever is needed at the time, not just what happens when you hit the gas). I have to drive round our small town during the day, when the women that lunch are about, and i am forever getting delayed by their inability to fit their vehicle through gaps or into parking spaces or out of parking spaces or that if they can't find a space they just stop where they are and get out! Even more annoying is the fact that they think that they have a god given right to park in mother and child spaces, even when the child is 10 miles away in the local school, or worst parking in the disabled spaces as they are closer to the shops and have more room to get in and out of. Is it a case of a large vehicle compensating for a small life?
The image for to day, a tranquil shot of a bee flying over lavender.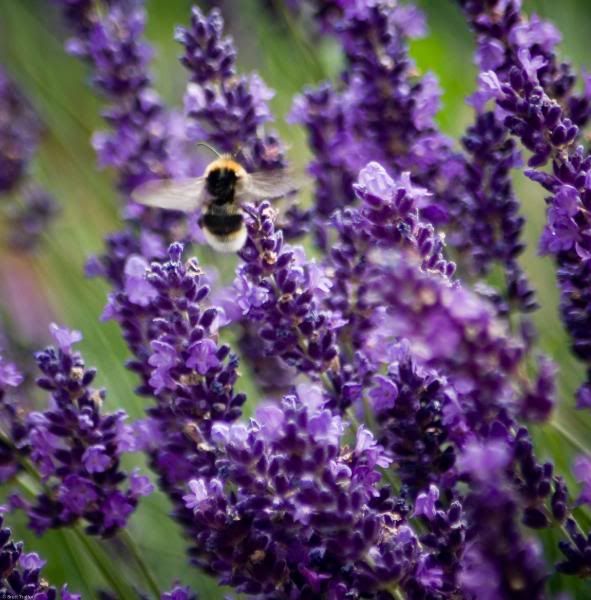 ----------------
Now playing:
The Beatles - Drive My Car
via FoxyTunes