I try to write my blog first thing every day, or else it haunts me until I've written it, so this morning while having my breakfast (coffee) I was thinking what to write, idea sorted I logged on to find I had been given my first award!! Even better it has come from one of my favorite blogs, daily photo isle of man, thank you very much Babooshka. Along with the award are the instructions to pass it on, so here they are along with my nominations
1. You have to pick five blogs that you consider 'deserving of this award for their creativity, design, interesting material, and which contribute to the blogging community, no matter what language they are in'.
2. Each award has to have the name of the author and also a link to his/her blog to be visited by everyone.
3. Each award winner has to show the award and put the name and link to the blog that has given him/her the award itself.
4. The award winner and the one who has given the prize has to show the Arte y Pico blog so that everyone will know the origin of the award.
5. To show these rules.
Just copy and paste the rules above, copy and paste the pic award above daily photo isle of man on the right, go pick your five.
All the blogs above have inspired me, the only one missing is daily photo isle of man, which I read every day and would have been on this list if she had not already given me the award, the Paris daily photo blog is the one that introduced me to the whole scene of city blogs, its lead to hours of pleasure.
Todays photo is fittingly from a city, it's of one of the Dragons on the Dragon bridge in Ljubljana.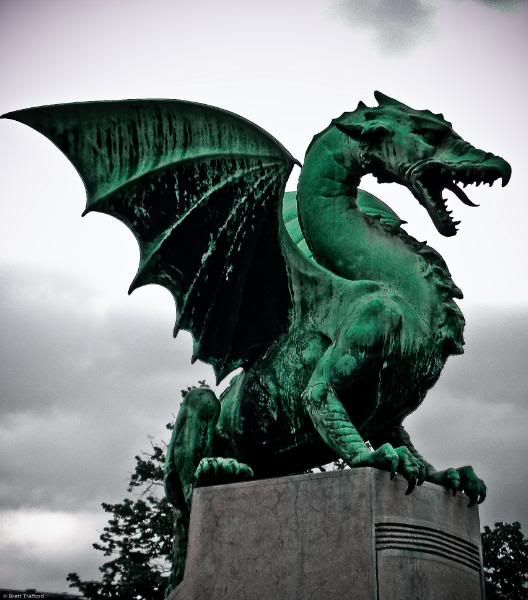 ----------------
Now playing:
Lou Reed & The Velvet Undergro - Venus In Furs
via FoxyTunes