The photo problem is sorted; bandwidth is now no longer an issue, I have taken out a pro account with Photobucket. This is a first for me as I don't normally pay for any of my on line activities, but there was no real way round this one. But just as I was going to fork out $25 on the photo hosting I notice an offer that gave it you free if you took up an offer with a number of other companies, so now I've spent £15 on 2 months DVD rental with lovefilm (1 month free) and got the free hosting as well.
The photo today is call "everything but", and relates to the fact that this boat was very heavily quipped. Starting at the back you have the bike, between the two seats, which double as storage lockers, you can just make out jerry cans and a generator, on the roof you have a wheel barrow and forward of that a wood pile. Too top off the collection there was a TV aerial right at the front and lots of mysterious bumps under a tarpaulin. The whole thing while quite shabby and untidy, had an air of lived in comfort, well used and well loved.
Just before I go and start my Saturday proper, a quick mention for yoworldblog, Lucy , with my permission, has used one of my pictures on her very stylish blog. And I think it looks very at home.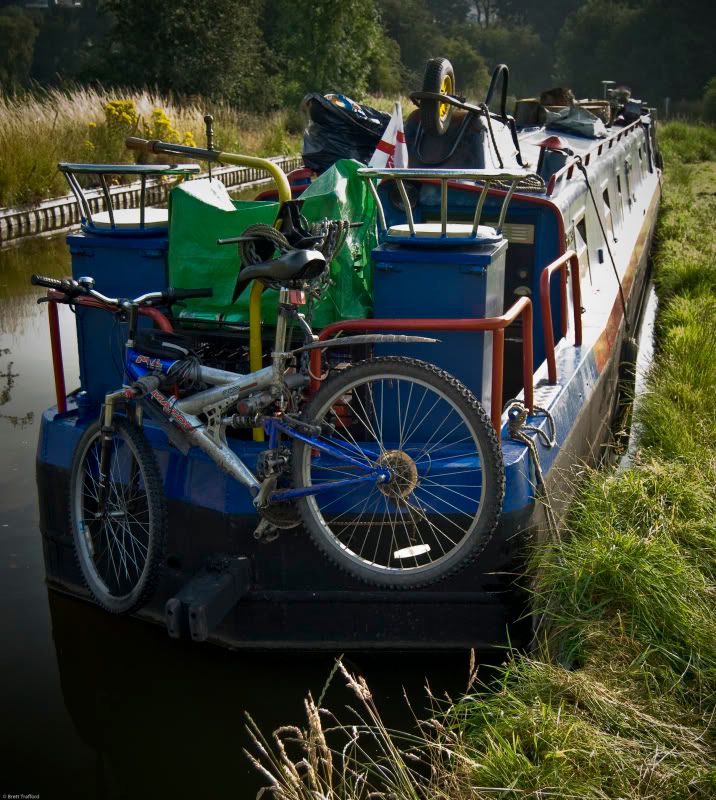 ----------------
Now playing:
Kate Bush - Wuthering Heights
via FoxyTunes