As is my usual practice on a Sunday a few quotes to up lift and inspire, or just to make you think.
I am a part of all that I have met. ~Alfred Lord Tennyson
If a man who cannot count finds a four-leaf clover, is he lucky? ~Stanislaw J. Lec
How long has it been since someone touched part of you other than your body? ~Laurel Hoodwrit
Some people walk in the rain, others just get wet. ~Roger Miller
The last one describes so many people I known, the others that is.
Picture today is the last for a bit of the canal set, it's quite fitting that it is a model of a boat on a boat filled with flowers. I hope the you have enjoyed the set, lots of the comments have made me want to revisit the whole area again.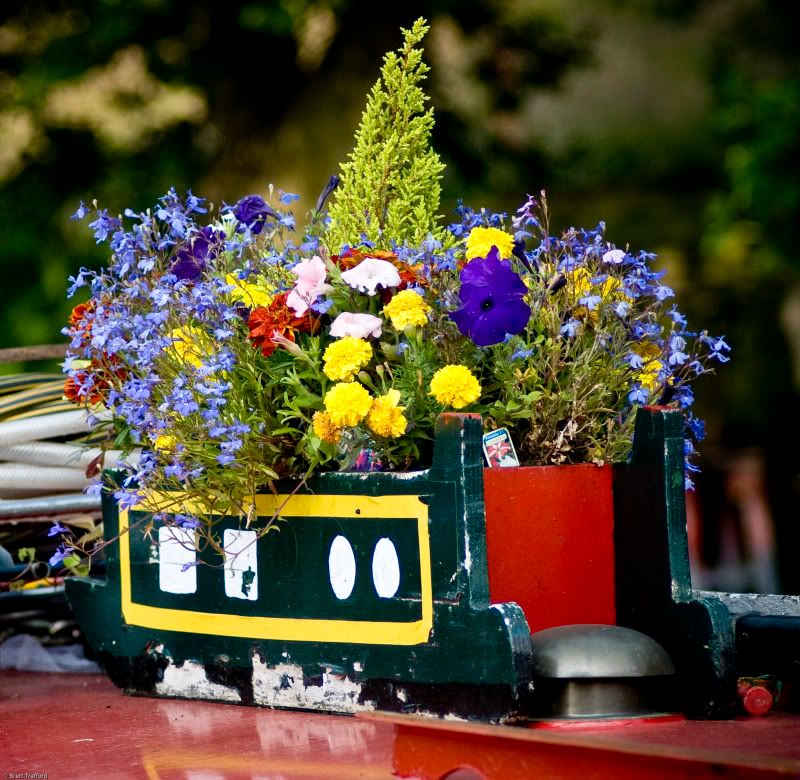 ----------------
Now playing:
Blondie - Contact In Red Square
via FoxyTunes