It's August and its cold and raining. My plan for today was to go out and shoot some lovely summer views and it is looking more like November out there. Still, one of the things about doing this blog is that it needs photos regardless of what the weather is doing, so at some point today me and my camera will be getting wet, I just hope that you lot appreciate the sacrifice (for me, I could just stay in the warmth and watch DVD's all day).
The Olympic games start this Friday and when watching the news coverage its seem to me that they are all waiting for something bad to happen, its like they have all turn into that person who tells you not to do something as it's a bad idea (like touching an electric fence) because they would hate to see you get hurt. But then just stand back waiting for you to get hurt with a gleeful look in their eyes. I personally think that giving such an honour to a country with such a bad human rights record is wrong, but I also think that for all the people involved that the games should go smoothly and with out trouble.
To day the picture comes from the Derwent valley a place I've photographed before for this blog, I love to convert my landscapes into black and white, it gives you a different perspective as you focus more on the shape and texture of the land.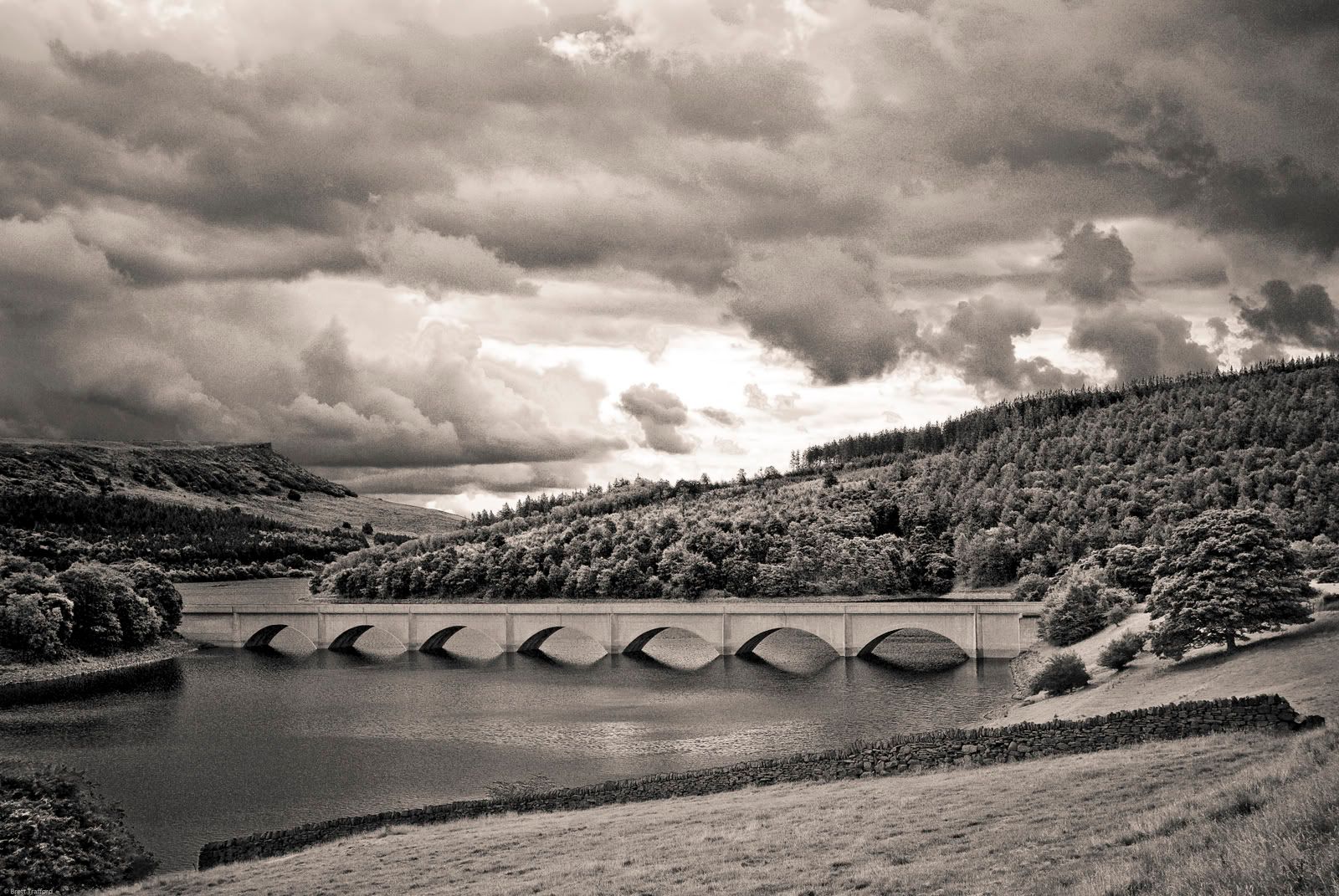 ----------------
Now playing:
Gorillaz - sunshine In A Bag
via FoxyTunes