Yesterday picture was of a place called Luds church, situated in the hills above Leek. It is a rock crevasse in the middle of a wood, very well hidden and quite deep and if you are luck enough to have it to yourself, a very magical, if a bit scary, spot. It's dark and damp and very quite, there seems to be no bird noise or the sound of wind in the trees and after leaving the bright autumn wood it is very bleak and forbidding. There is a link to the legend of the Green knight and standing there you can almost hear the sound of an Axe being sharpened.
Up date on Kep, the vet thinks he knows what the problem is and has started him on some tablets; Kep is still bandaged up and limps around the house trying to get extra fuss, its working wonders.
Update on Trevor, he is wet but OK, and sending us some great pictures.
My picture today is a shot of a plane taking of from Manchester airport.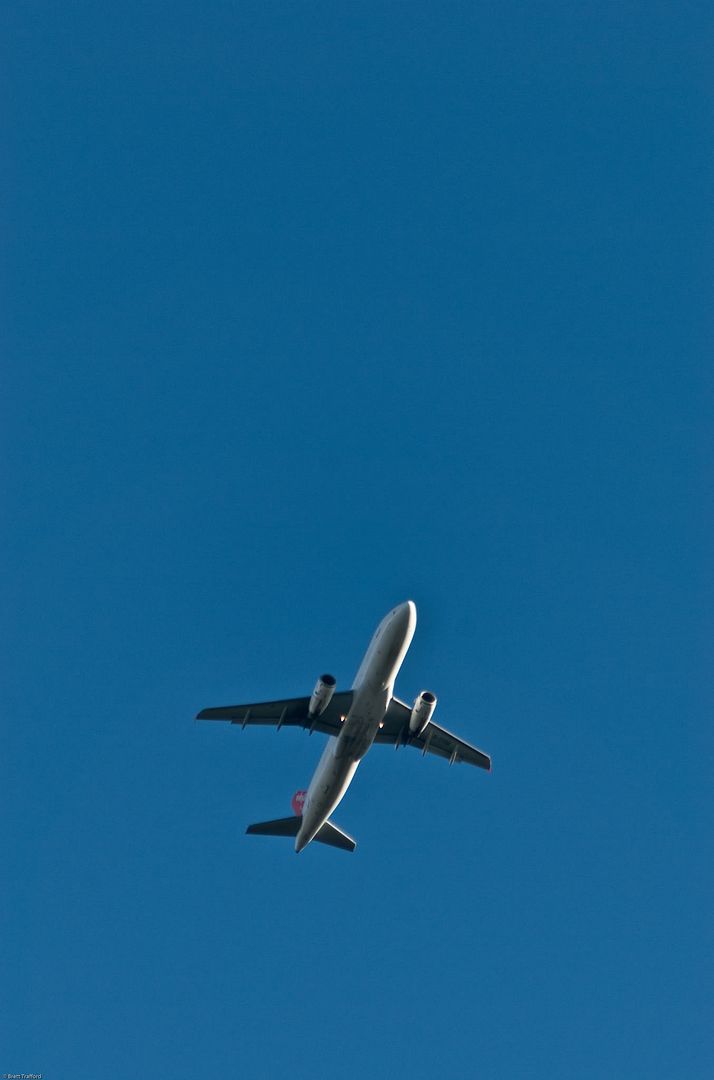 ----------------
Now playing: The Cult - Wild Flower
via FoxyTunes