Spent the day catching up with things I've not been able to do while under the weather. This involved a call the council to report the disappearance of one wheel off my wheelie bin, it went missing last week but in my infinite wisdom I thought that it would work with just one. This proved to be true when empty but was totally wrong when full, hence the phone call, and what a pleasant experience, the girl was polite, had a sense of humour (laughed when I referred to the bin as a wheel bin) and wasted no time sorting out my problem.
Also spent some time surfing the blogs, and visited lots of people I had lost touch with, great fun and it made me realise just how much this gets into your blood. I've never been xenophobic but also I've had little to do with people from other countries and now exchange comments with people from all over the world and glimps their daily lives.
Photo today from the shoot on Friday, I love this shot as they just look so right together and the love for the baby really shows.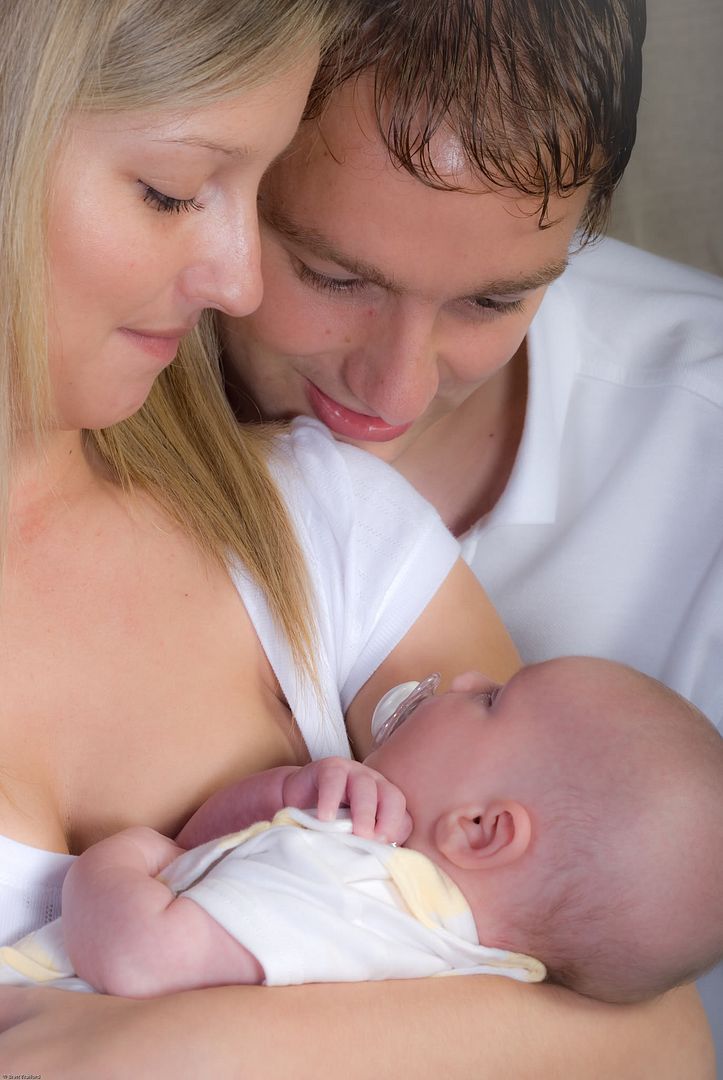 ----------------
Now playing: Norah Jones - Don't Know Why
via FoxyTunes