I have spent the week doing very little; one of the drawbacks of being off work ill is that you have lots of time and very little drive to do anything. As I said yesterday I've surfed the net reading blogs (very little effort in that) and written a few posts for this one (even less effort you might think), but after only 4 days I'm starting to feel detached from real life, which is very strange as this time last year I had been off for a month and had 5 more yet to come. Looking back I think I must have been a very different person back then, the thought of spending that amount of time stuck at home drives me round the bend.
One of the things I notice on my travels around the blogs was that a few that I started to read in my first few weeks have since dried up and stopped posting, I can understand this as it is a lot of effort to keep going, but for me the rewards are the lovely comments and finding my name mentioned on other sites and normally in a good way.
Picture for today is an almost clichéd view of a hot air balloon at sunset, flying over rolling English countryside, complete with church.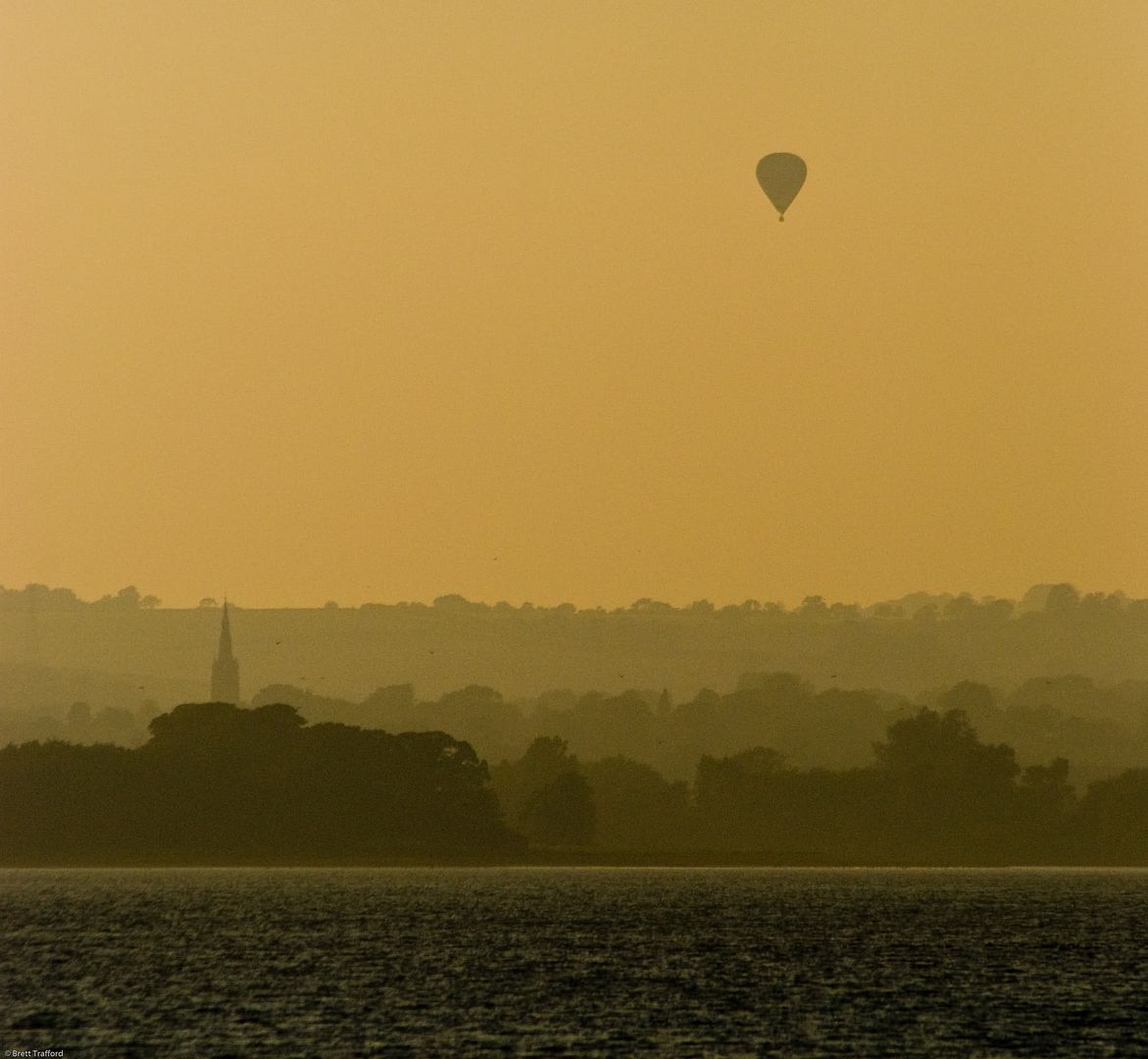 ----------------
Now playing: The White Stripes - Jolene
via FoxyTunes